Go to the 'assignments' section of the website.

1. Click ' Create' and select 'Single assignment'.

2. Select SPaG Quiz and select the quiz you wish to assign.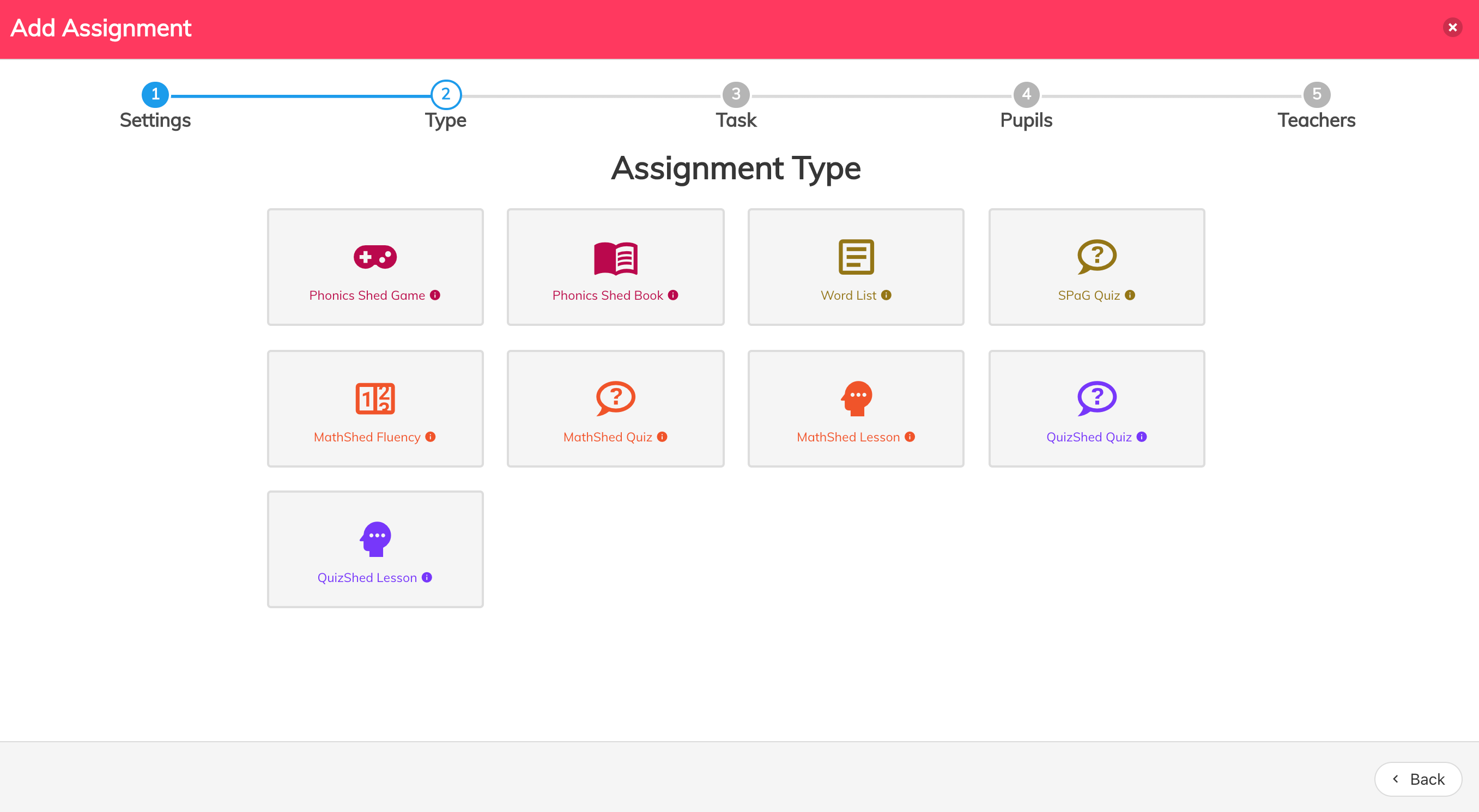 3. Then add the pupils you would like to give the assignment to, click 'next' and add any teacher you would like to be able to view the assignment.