You can do this in 2 ways (you must be an admin user to have access to the subscription)

Add it to an existing Spelling Shed subscription to create a 'combined' subscription - only use if you want the same pupils to have both Spelling and MathShed licences.


2. Choose the Spelling Shed and MathShed combined subscription, double check you have the correct number of pupil licences needed and click summary. This will show you the cost for the remainder of the subscription and how much it will cost at renewal.

3. If you want to continue upgrading the subscription, enter your card details or pay by invoice and if not, click 'cancel'.
Add it as a separate subscription - use if you want different pupils to have access to Maths Shed than your current Spelling Shed subscription e.g just Key Stage 2


2. Choose Spelling/MathShed and then the option with MathShed only.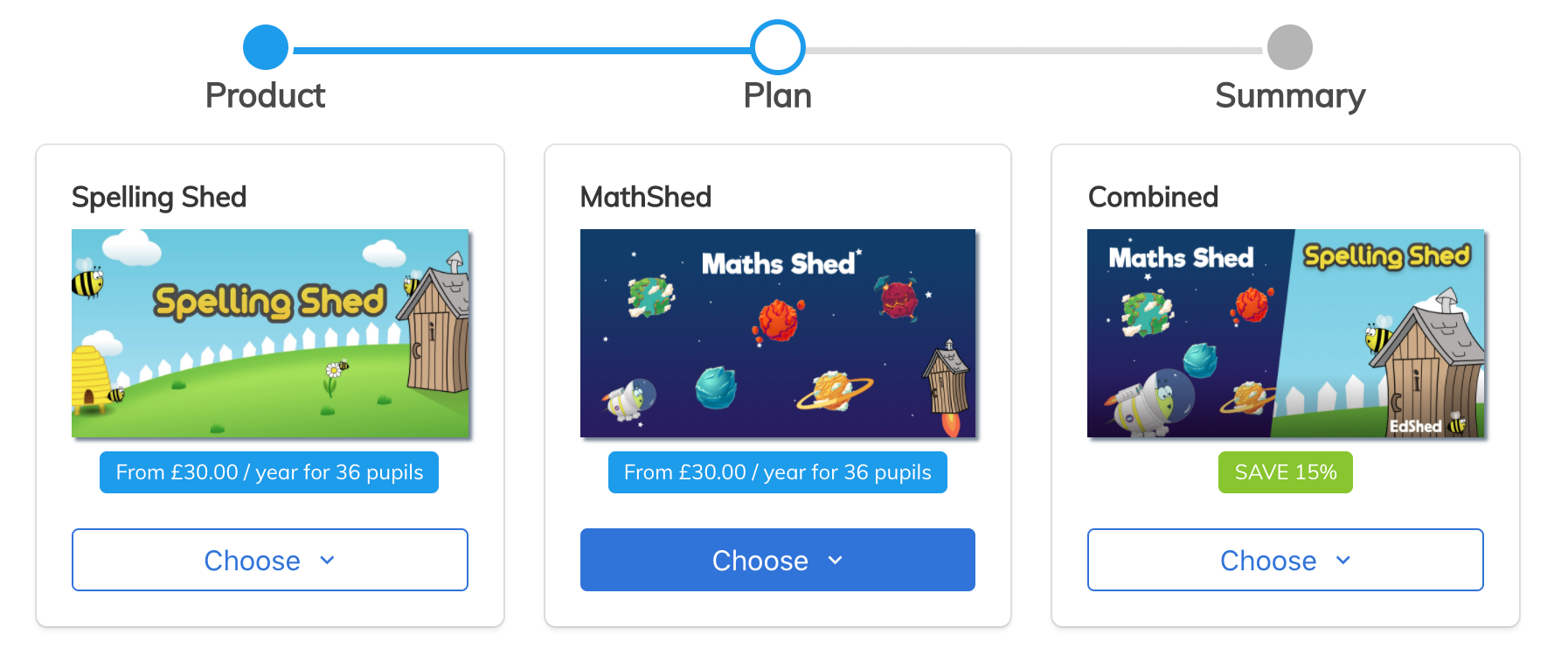 3. Then select the amount of pupils you need, then it will take you to a summary to accept our Ts and Cs and pay by card or invoice.