You must be logged in as an admin user to do this.

1. Go to the subscription section of the website.

2. Click 'details' next to your Phonics subscription, then click 'manage licences'.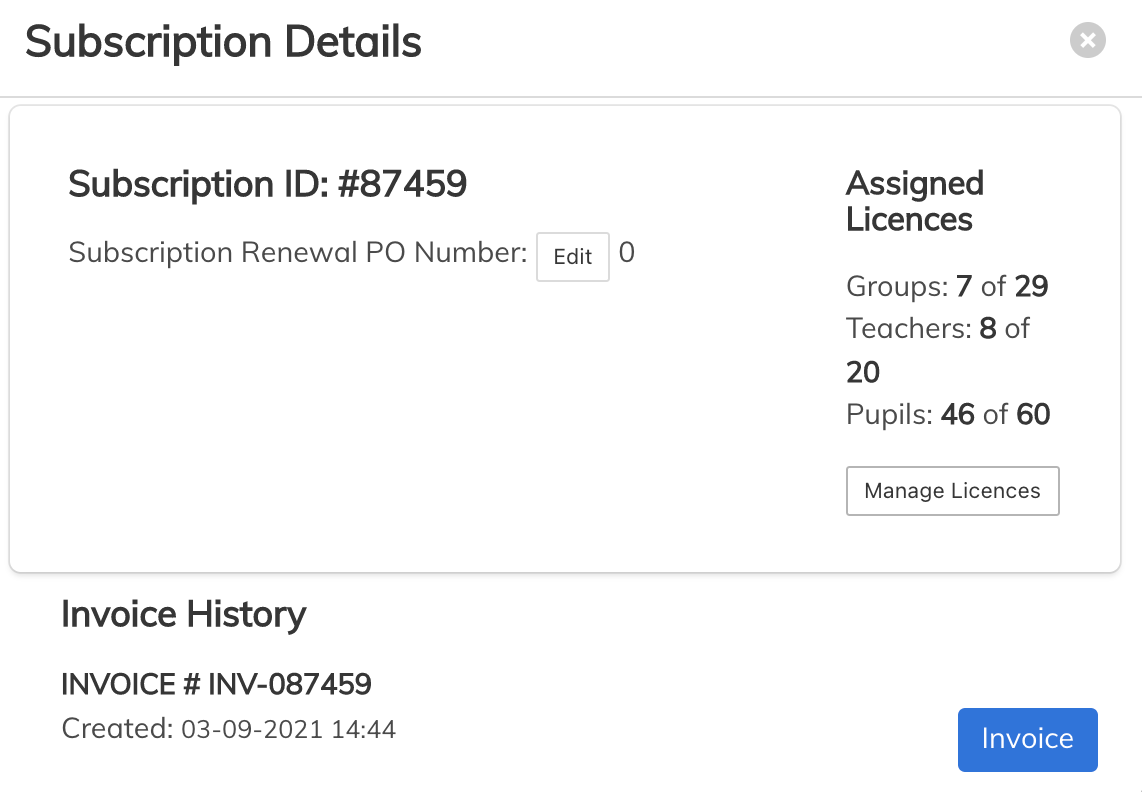 3. Then select the classes you need to give the licences to. Teachers who need Phonics Shed licences must be added within the selected groups. Click: 'Assign Classes'.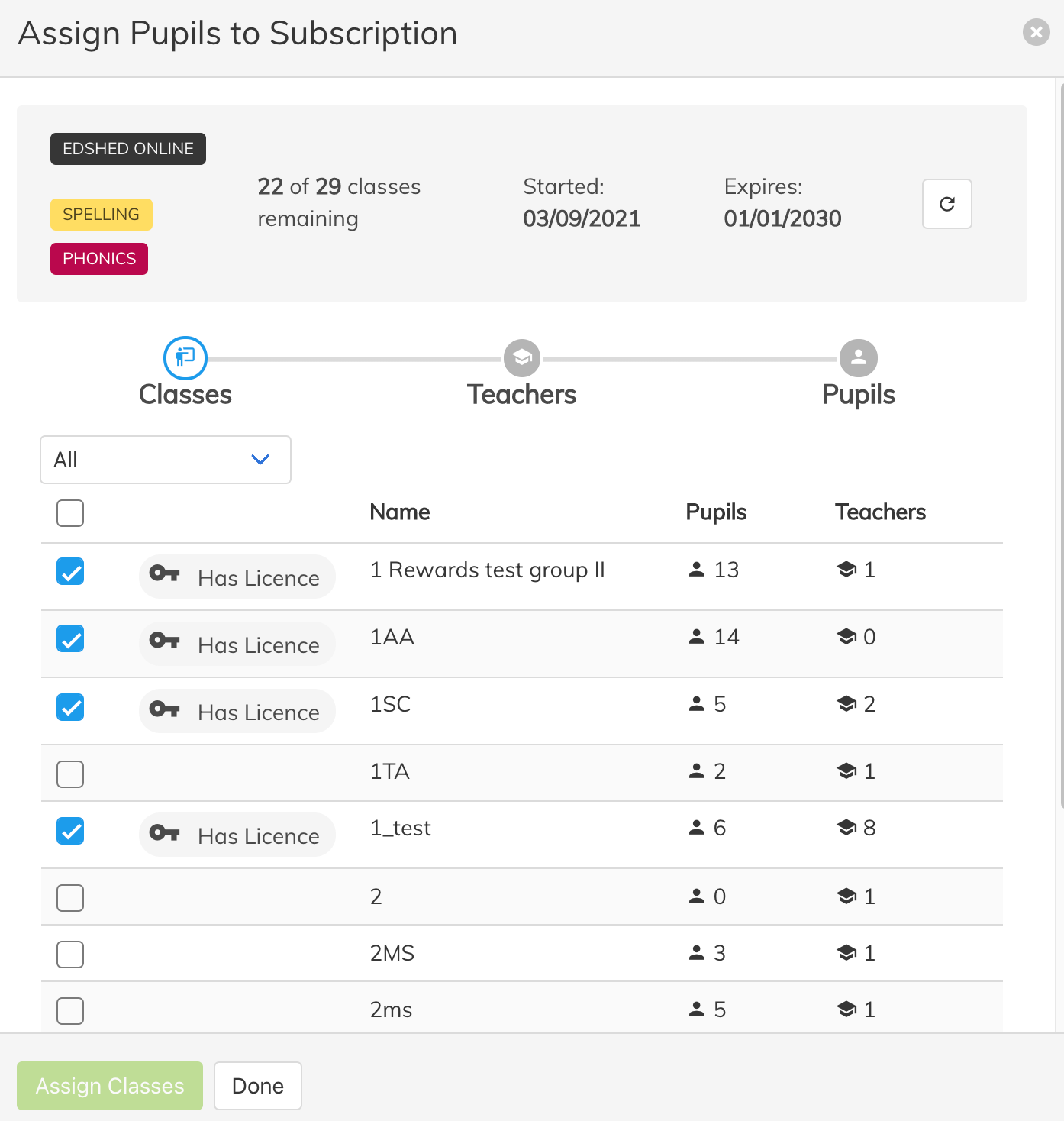 4. The next screen will list your teachers, check that those who need a licence have a tick by their name. If you have more than one teacher in a group you will need to choose which teacher in the class needs to have the licence allocated to them.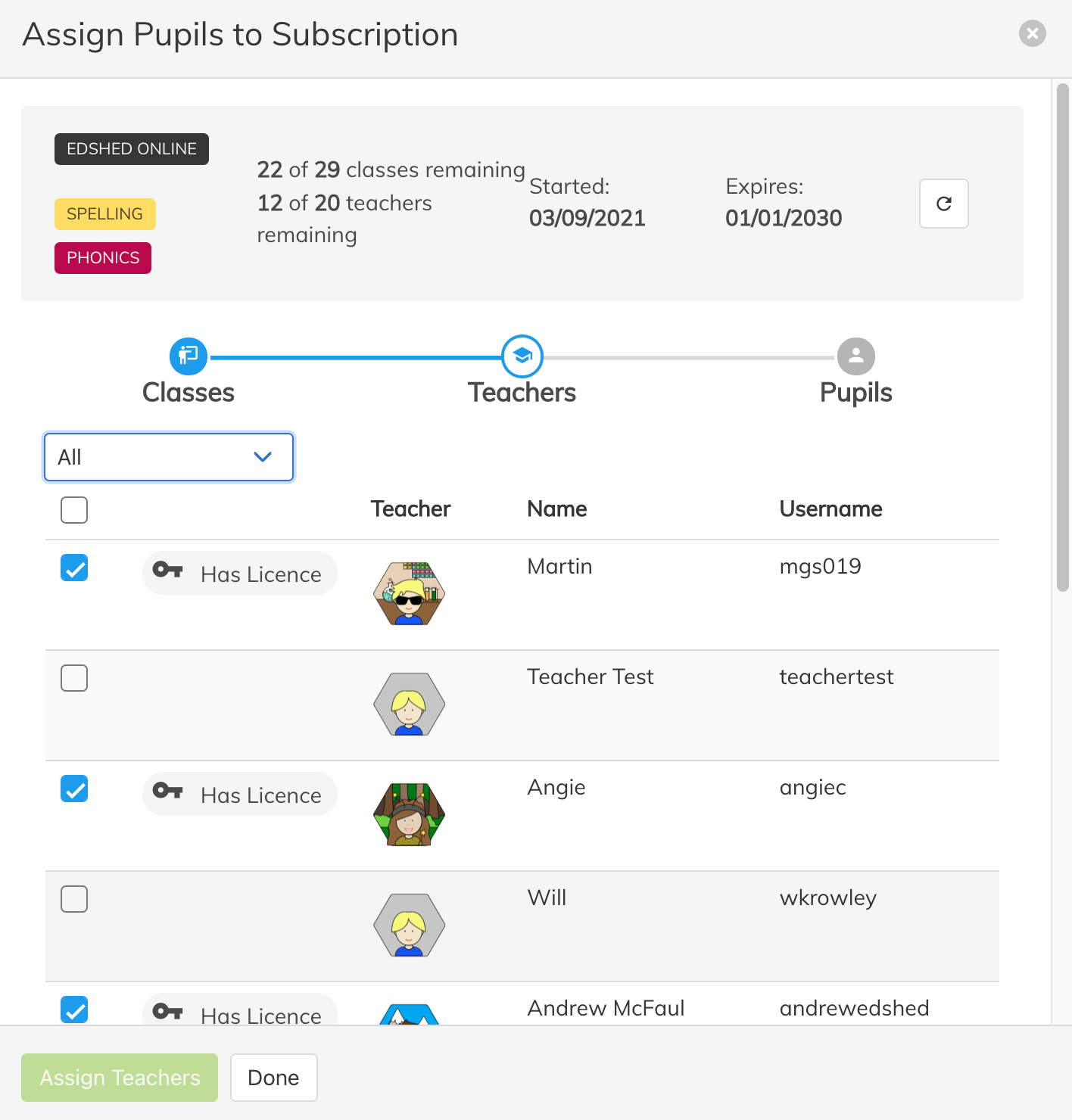 5. Click 'Assign Teachers'.

6. The next screen will show the pupils in the classes you have selected as having a licence. You do not need to do anything here, unless you have a pupil within these classes who does not need a licence, then you can untick them here.

For more details see this video: