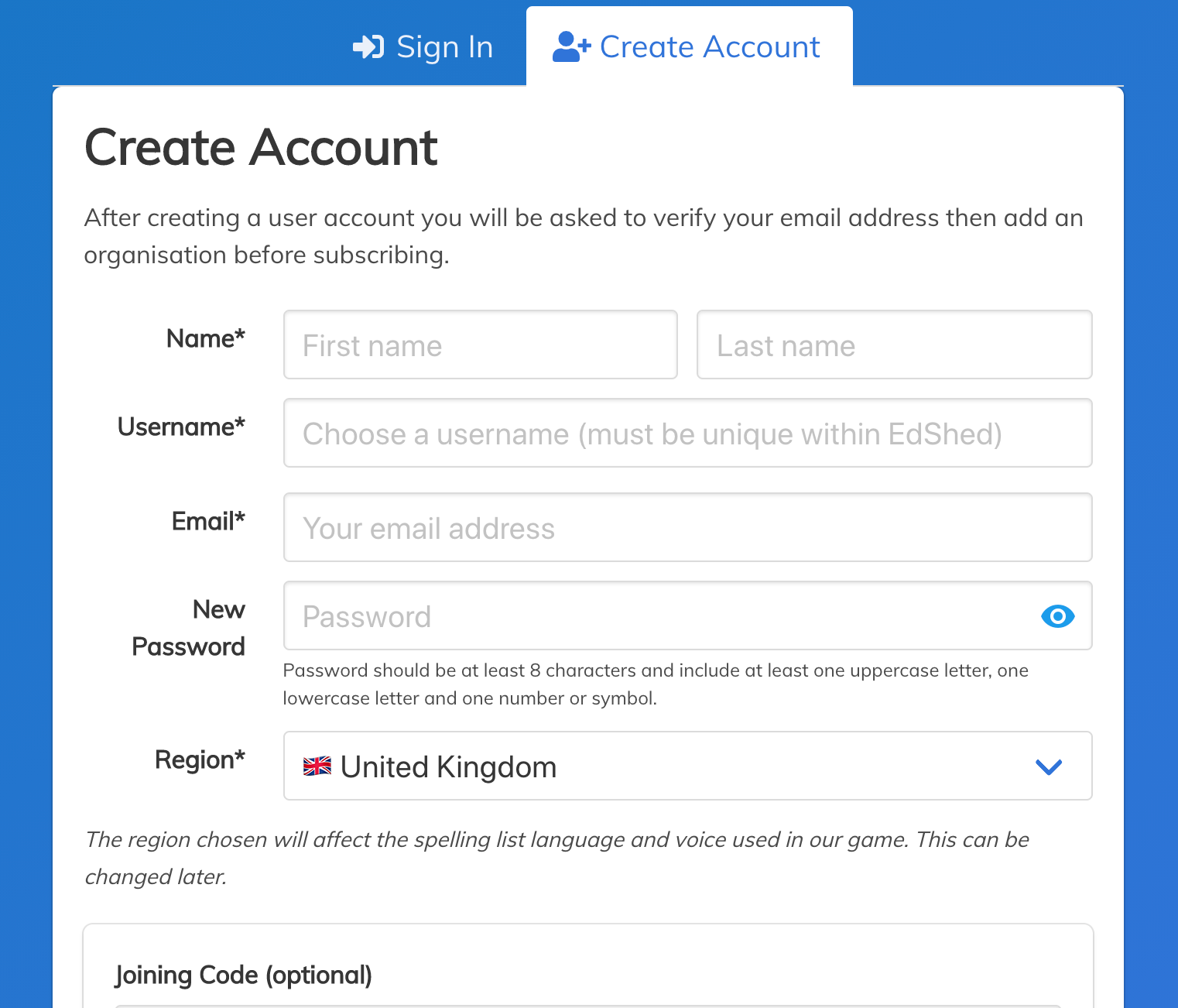 2. Fill out the fields, your username must be unique within the whole of EdShed. You will then have to verify your email address.

3.
Once your email is verified you will need to choose your account type from these options OR enter the school joining code if you are joining an existing subscription.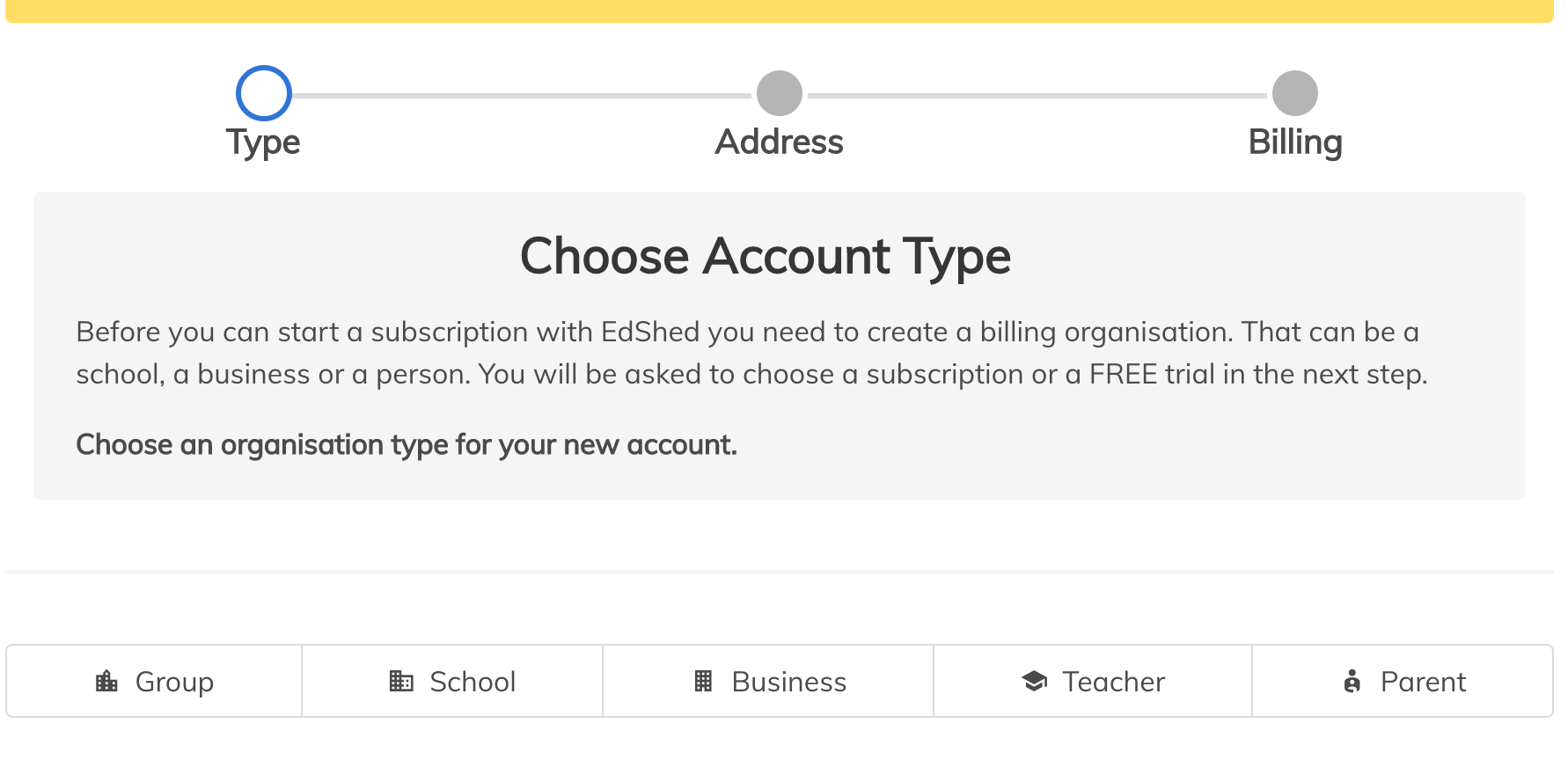 4. Next,
add your organisation address (school address for a school account, home address for a personal account)
5.
Then you can choose your free or paid subscription.